Current Hours of Operation as of October 30, 2016
Sunday - Saturday
8:00 am - 10:00 PM EST
USPA Live Broadcasts:
Saturday, May 27th
1:00 - 3:00 - Bryan Kurdziel's All Star Band from the Lounge
Sunday, May 28th
12:30 - 1:30 - Kid's Pro Am Jam from the Lounge with Polka Linda and Rob Mazur
2:00 - 4:00 - BroadBand Polkas with Kevin Kurdziel and Rob Mazur from the Hotel Lobby
Stop by and say hello...
Help Keep Polkas Alive here at PNCR.
As we have entered 2017 we'd like to take the time to thank those Supporting Members who have made a contribution to help keep Polkas alive here at PNCR. Without the help of supporters like them we would not be able to continue bringing you the best of Polka entertainment. As you look at our goal meter we are far from reaching our goal. PNCR needs your help to reach our 2017 goal of $5,000. By reaching this goal we will continue to bring the music you have come to enjoy, but it will also help us to return to our 24 Hour format.
Just click on the Donate button below and you'll help keep Polkas streaming here on PNCR the Polka Celebration station.
Dzien kuje!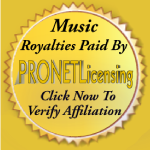 Have You Made a Donation Yet?
We Need YOUR Support!
Donate by mail:
www.polishnewcastleradio.com
1707 Hanna St.
New Castle, PA 16102
Copyright © 2017 Polish New Castle Radio. All rights reserved. Do not duplicate or redistribute in any form.